Unearthing the Jewels of Tomorrow with Design Trends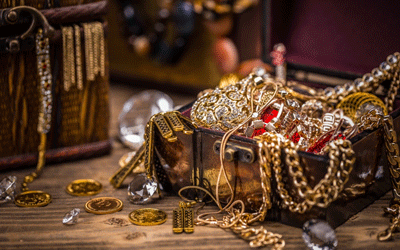 Fluidity and sustainability. Striking, stacking and dangling. Pearl and gold. These are some of the phrases being thrown around in the jewellery design circle these days. Take a look at some of the latest trends and how they could impact upcoming jewellery collections.
Jewellery designs aim to be more fluid these days, allowing people of all ages, genders and cultures to enjoy the accessory.
New York-based jewellery communications consultant for Luxury Brand Group Duvall O'Steen said the concept of gender-fluid designs is gaining steam in the jewellery industry. This type of jewellery tends to feature neutral stones like diamonds, pearls and colourless gems that signify versatility and an on-the-go lifestyle.
In fact, pearls are headlining various design reinventions by major jewellery houses, giving the lustrous gem a more modern appeal. According to Paola de Luca, co-creator of think tank Trendvision Jewellery + Forecasting. fluidity can now pertain to age, culture, inclusivity and diversity.
Fluidity in jewellery design can be interpreted literally through body jewellery, or pieces that "morph" and become one with the wearer. It can also be seen in the translation of tribal and indigenous jewellery from Africa and India into unexpected, futuristic ways. This trend is seeing traditional jewellery motifs and techniques reinterpreted in a modern way, often using new materials and technologies. The Fabergé x Game of Thrones High Jewellery collection rode on this trend.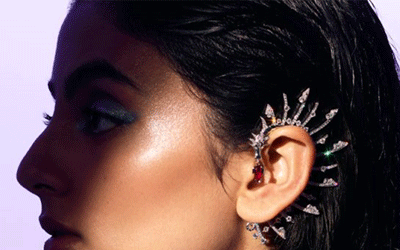 "Guochao" aka National Wave
China is witnessing the unprecedented rise of a new consumption habit that favours designs and products reflecting Chinese cultural traditions. Colloquially known as "Guochao," which translates to "national wave," this trend is soaring in popularity among younger consumers.
Guochao's ascent was driven primarily by Chinese celebrities who started wearing clothes incorporating Chinese cultural elements with modern design concepts. Inspired by their idols, fans quickly followed suit, and the trend soon pervaded major consumption categories, including the jewellery segment.
Grace Tan Fine Jewellery is one such brand that take cues from traditional Chinese art but also feature modern style elements to symbolise a link between the past and the present. "Guochao is a comprehensive manifestation of national confidence and creative strength," Grace Tang, the founder, said.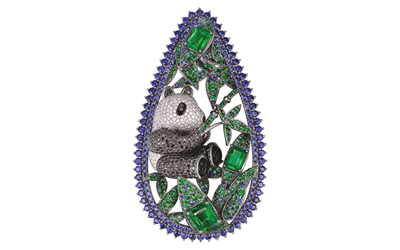 Credits: Grace Tan Fine Jewellery
White gold is a highly favoured precious metal in the jewellery trade, embodying subdued elegance and pure intentions as it brings out the true splendour of diamonds, coloured gemstones, and pearls.

Legendary jewellery houses, like Cartier, have relied on the mesmerising allure of white gold to highlight exceptional jewellery designs. The brand has recently reinvented its Beautés du Monde high jewellery collection, where the majority of the pieces are in 18-karat white gold mixed with different stones.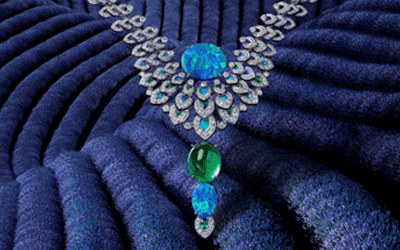 Meanwhile, yellow gold is now more popular in China than ever. The World Gold Council (WGC) has revealed that pent-up demand alongside celebratory post-pandemic shopping fuelled strong sales of gold jewellery in China in the first quarter of 2023.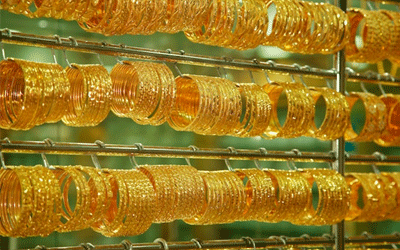 Consumers mainly favoured hard but lightweight pure gold jewellery pieces for their style versatility and lower price points while culture-inspired gold jewellery continued to enjoy a strong following.
In a post-pandemic world, consumers are looking for jewellery that is colourful, expressive, and personal. This is evident in the growing popularity of jewellery that features bold colours, tassels, chandelier earrings, and fringe designs. Consumers are also increasingly interested in stacking and layering jewellery, as well as in personalizing their jewellery with engravings or custom designs.
This trend is being driven by a number of factors, including the desire for joy and self-expression, as well as the growing importance of sustainability. Consumers are looking for jewellery that makes them happy and that reflects their personal style.
The jewellery industry, like Swarovski's Dulcis collection, is responding to this trend by offering a wider range of colourful, expressive, and personal jewellery options.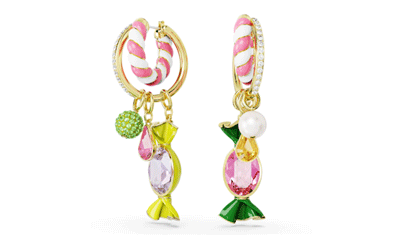 Consumers are increasingly concerned about the environmental impact of their purchases, and this is especially true for jewellery. The jewellery industry is a major consumer of precious metals and gemstones, and the mining and production of these materials can have a significant environmental impact.
But sustainability is no longer just about the source of materials. It is now also about experimenting with unconventional materials like synthetics, organic materials combined with different alloys, and plated or coloured metals.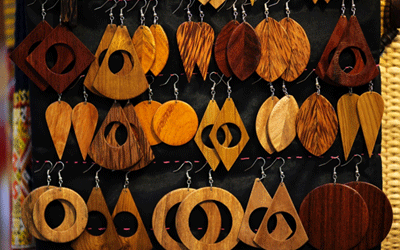 Many designers are incorporating unusual materials like wood, ceramic, shell, lucite, glass, horn and patinated copper, among others, into their collections, disclosed New York-based jewellery communications consultant for Luxury Brand Group, Duvall O'Steen.
These designs are unusual, larger in scope, unique and eye-catching – moving away from traditional styles to a more contemporary feel. More than aesthetics, however, these designs connote accountability and sustainability. "More and more consumers are asking where the gems and metals come from, opting to make eco-conscious choices with their discretionary spending. Recycled metals and traceable gemstones are in the spotlight," continued O'Steen.
Step into a world of elegance and sophistication at Jewellery & Gem ASIA Hong Kong's (JGA) product and themed pavilions featuring a wide array of fine jewellery collections, from one-of-a-kind creations to everyday luxury pieces. On top of that, JGA offers unparalleled opportunities to explore the latest trends and innovations across the entire jewellery supply chain. With more than 1,600 exhibitors from 30+ countries and regions, the fair gives you access to major suppliers of diamonds, coloured gemstones, pearls, finished jewellery, packaging, industry-related technologies and more! Register Now!