Lab-Grown Diamonds Are A Shining Success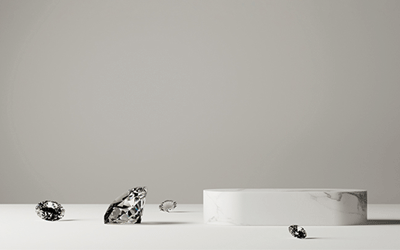 The lab-grown diamond (LGD) industry is growing by leaps and bounds as the product's narrative of flexibility and innovation resonates with more consumers around the world. Industry analyst Paul Zimnisky forecasts that the LGD jewellery market will almost double in size by 2025.
In a press release issued in October 2021, Zimnisky said, "Estimated lab-diamond production for use in jewellery has grown from just a few hundred-thousand polished carats per annum as recently as four years ago to almost three million polished carats in 2021 worth almost US$2 billion, representing an estimated mid-to-high single-digit percentage of the total global polished diamond market. The figure is forecast to grow to almost US$4 billion by 2025."
With more consumers seeking out LGDs for their affordability and unique designs, the industry is poised for significant growth in the coming years.
LGDs Gaining Ground as Popular Gifts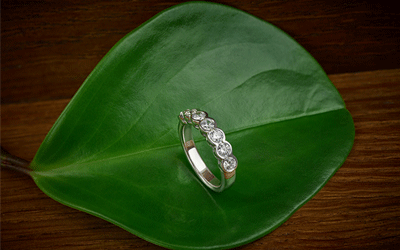 In recent years, LGDs are increasingly making their way into buyers' shopping lists when celebrating special occasions as the market continues to see value in having a broad array of LGD choices as well as the product's affordability.
A recent study conducted by gemstone and jewellery industry consultancy MVEye revealed that jewellery remains a major gift category among couples, with around 25 per cent of respondents opting to give jewellery to their loved ones. Of these, 16 per cent were leaning towards lab-grown diamonds. A larger percentage of women (28 per cent) who were considering giving jewellery also chose lab-grown diamonds compared with 8 per cent of men.
"Many women see lab-grown diamond as their jewellery of choice for gifts," said Liz Chatelain, president of MVEye. "The wide of assortment and price points have given them greater opportunity to give fine jewellery in recent years."
Though lab-grown diamonds were already making their mark before the pandemic, the introspection and changing consumer attitudes brought about by lockdowns and restrictions accelerated market acceptance of and demand for the product.
Speaking at the LGD Summit: Your Future in Lab-Grown Diamonds last year, Nick Smart, Commercial Director of Lightbox, the first LGD jewellery brand to offer linear pricing and standardised products, said "While the US and Canada remain our primary markets, we have had strong success in the UK. Hong Kong is one of our leading markets as well and there is a growing level of demand from Singapore and Australia. We believe this appetite and growing awareness and demand for LGD is a global phenomenon. It is gaining traction worldwide."
Branding for Success in the LGD Space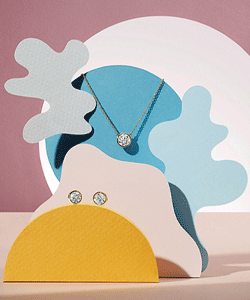 As the demand for LGDs increases, it is essential for companies to develop strong branding strategies to stand out in the competitive market. Successful branding in the LGD space goes beyond just offering high-quality diamonds; it also involves creating a compelling story and a memorable brand identity that resonates with consumers. By focusing on the unique aspects of lab-grown diamonds, such as their innovative production methods, companies can differentiate themselves from competitors and attract a loyal customer base.
There is a tremendous opportunity in the LGD space from the design perspective. Designers can be inventive and creative with lab-grown diamonds in ways they could not consider with more expensive materials.
"The ability to grow the product in a lab offers all sorts of design possibilities, be that colour, shape and size. There is far more control over the product that enables greater creativity," Smart shared.
Quality and size of LGDs are also set to increase as technology improves, presenting the market with more variety in shapes, colours and innovative designs.
Companies Blazing a Trail in the LGD Space
One company that has made significant strides in the LGD market is Rockrush, a Hong Kong-based diamond manufacturer. Rockrush is expanding possibilities in the LGD sector by filling the gap in the market for bigger, gem-quality stones.
Smit Virani, director of the Hong Kong-based lab-grown diamond manufacturer, said, "Demand is always healthy for commercial stones from 1 to 5 carats in all shapes and sizes. But there is also a huge pickup for stones of 5 carats and up. This indicates that lab-grown diamonds are developing into a full-fledged jewellery category with countless design possibilities."
Another company making waves in the LGD space is Smiling Rocks, an LGD jewellery brand.
Three years into its inception, Smiling Rocks already works with over 500 retailers in the US and has strengthened its presence in Europe, Australia, the UK and Asia, with an eye to double its retail network by end-2022.
Smiling Rocks positions itself as a premium LGD jewellery brand, particularly in the engagement and bridal segment. Its portfolio consists of basic essential, bridal, fine fashion and high jewellery collections and recently, a men's engagement ring line.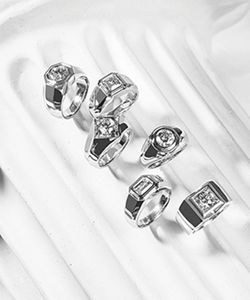 Smiling Rocks takes pride in its designers whose creations cater to a wide range of consumer markets, from luxury to fashion. "From loose stones to finished jewellery, we are a strong manufacturing and brand partner that can support the ever-evolving demand and preference of end-consumers," said Smiling Rocks CEO Zulu Ghevriya.
Witness the innovative world of lab-grown diamonds at Jewellery & Gem ASIA Hong Kong's LGD and jewellery pavilions. On top of that, JGA offers unparalleled opportunities to explore the latest trends and innovations across the entire jewellery supply chain. With more than 1,600 exhibitors from 30+ countries and regions, the fair gives you access to major suppliers of diamonds, coloured gemstones, pearls, finished jewellery, industry-related technologies and more! Register Now!