Shimmering Future for Diamonds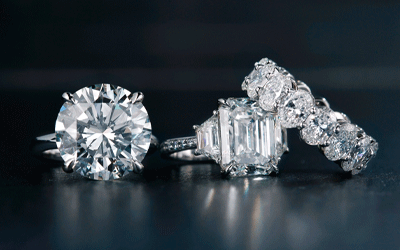 The diamond industry is facing several challenges, including macroeconomic uncertainties and changing consumer preferences. Industry players however remain optimistic about the future.
Diamonds are renowned as among the most versatile of natural stones. Whether they are used as centre gems in one-of-a-kind jewellery collections or as scintillating accents, diamonds elevate a jewellery piece's overall appeal and level of sophistication.
Several unique diamond jewellery pieces have appeared at international auctions, catching the fancy of traders and connoisseurs alike.
Christie's Geneva sold "The Rock" – a 228.31-carat white diamond for US$21.9 million in Geneva last year, making it the biggest white diamond ever auctioned.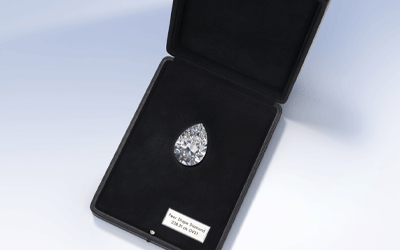 Source: Christie's Geneva
The Allure of Fancy Colour Diamonds
Fancy colour diamonds are soaring in popularity, with a steady rise in demand and prices.
Prices of fancy colour diamonds across all colours and sizes rose 3.9 per cent in 2022, led by the strong performance of yellow diamonds, revealed the Fancy Color Research Foundation (FCRF).
The Fancy Color Diamond Index (FsCDI), which tracks pricing data for fancy yellow, pink, and blue diamonds, showed a 4.6 per cent rise in all yellow diamond categories, followed by an increase of 3.9 per cent and 1.8 per cent in pinks and blues, respectively. This climb contrasted with an annual decline in white diamond prices, noted FCRF, which publishes the index.
This increased demand for fancy colour diamonds was evident at a recent Christie's Geneva auction in May. Majority of auctioned pieces bearing fancy colour diamonds exceeded pre-sale estimates.
Credits: Grace Tan Fine Jewellery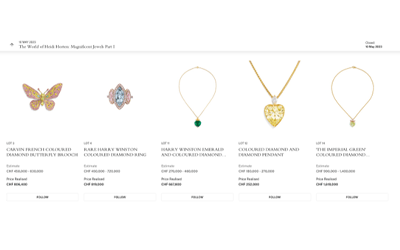 Yellow diamonds, in particular, are enjoying a strong following in the market.

FCRF Data Supplier Israel Papushado said, "2022 was a very good year for fancy yellow diamonds in all sizes and saturations. It seems like yellow diamonds with high-visual grades and in certain shapes increased by more than what is reflected in the index."

The demand is further proven by several historical yellows that have emerged in luxury jewellery circles over the years.

Topping the list is The Tiffany Diamond, renowned as one of the world's largest and finest yellow diamonds. According to Tiffany & Co, the diamond – then a 287.42-carat rough – was discovered in the Kimberley mines in South Africa in 1877 and acquired the following year by founder Charles Lewis Tiffany. It was later cut to enhance its exceptional colour and became what is now known as the 128.54 carat yellow diamond whose permanent home is the Tiffany & Co flagship store in New York City.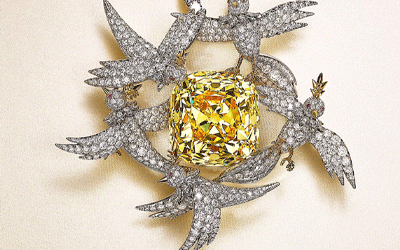 China: A Key Growth Driver for Diamonds
Markets are also on the mend, with China once again showing the strongest potential. Already the world's second-biggest diamond market, the country is poised for further growth as it rebounds from its pandemic-induced stupor.
According to Conroy Cheng, vice chairman of Chow Tai Fook Jewellery Group, a McKinsey study commissioned by the group indicated that branded jewellery sales in China would increase by 10 to 14 per cent per year moving forward. And while the country's middle- and high-income population currently numbers around 190 million, diamond consumption penetration, annual diamond spending per person and the number of pieces of jewellery owned per person are all less than 50 per cent of the levels in the US and Japan.
"This data suggests that China's diamond market has tremendous potential for growth as its per capita income level continues to rise. With such positive tailwinds driving jewellery sales, brands that know China well and can respond to changing consumption patterns have an opportunity to build a strong position in the market," Cheng disclosed.
Wedding jewellery remains the backbone of the country's diamond market. As couples in China now tend to marry later in life, they would be more financially independent and may have a higher spending budget, most likely opting for a centre diamond of one carat and above. Self-reward is an even stronger purchase driver, with consumers celebrating important moments by buying themselves diamonds.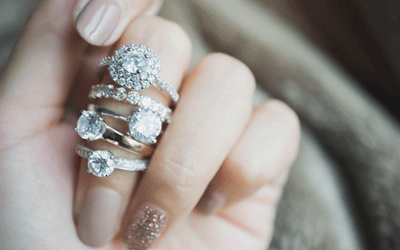 The Natural Diamond Council forecasts that China could overtake the US as the world's biggest diamond market by as early as 2028 amid the pandemic's massive effects on the country's economy.
Ethically Sourced and Sustainable Diamonds Gain Traction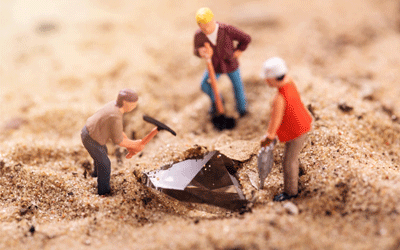 With consumers that are increasingly taking stock of companies' sustainable practices, more and more people are asking about the origins of their diamonds and the conditions in which they were minded and manufactured. This, in return, fuels the growing market trend for ethically sourced and sustainable diamonds, especially among younger consumers.
Speaking at the 40th World Diamond Congress, World Federation of Diamond Bourses (WFDB) President Yoram Dvash noted that the new consumers – Generations Y and Z – are increasingly demanding transparency and traceability. Despite their high reliance on social media, this buyer demographic is down to earth, well informed and want to make sure the diamonds they buy do no harm to society and to the earth.
"Trends that begin with younger consumers quickly spread to more and more segments of the market. Our industry, which has always been closed and secretive, must open itself more and more to adapt to the demands of the new consumers," he explained.
Be dazzled by the finest diamonds on display at the diamond pavilion of Jewellery & Gem ASIA (JGA) Hong Kong. The highly anticipated event also offers vast opportunities to explore the latest trends and innovations across the entire jewellery supply chain. With more than 1,600 exhibitors from 30+ countries and regions, JGA provides an effective business platform between buyers and major suppliers of diamonds, coloured gemstones, pearls, finished jewellery, industry-related technologies and more. Register Now!