Dazzling Gemstones: A Colourful Market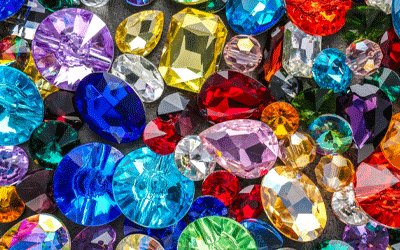 The global gemstone market has been witnessing a resurgence in recent years, with consumers increasingly gravitating towards unique pieces that showcase vibrant hues and intricate designs. With this shift in consumer preferences, coloured gemstones have taken center stage in both high-end and mass-market jewellery collections.
The demand for coloured gemstones has been driven by rubies, sapphires and emeralds, and other emerging gems like spinels, coupled with strong post-lockdown recovery in major markets.
The sapphire business is benefiting from solid market demand and strong prices.
"We have been seeing an upward trend, especially during the international gem shows, with customers who were unable to purchase throughout the pandemic having to restock their inventories," said Armil Sammoon, chairman of Sapphire Capital Group and Sapphire Cutters Ltd of Sri Lanka. He added that 2-carat to 5-carat sapphires in all colours and shades moved the fastest, and with steady demand, prices have increased 20 per cent to 30 per cent depending on the quality of the gem.
Sapphire is generally known for its rich blue hue, but this beloved gemstone comes in a broad range of colours and buyers are also becoming more accepting of other sapphire colours. Chinese consumers used to favour only Royal Blue and Cornflower Blue sapphires but are now regularly looking for lighter colours such as pink or peach. The European market is also more open to other, more unconventional sapphire colours.
Driven by the market's growing penchant for diverse colours and quality variations, fancy sapphires dazzle buyers at auctions too. In 2017, Christie's sold a pinky-orange sapphire from Sri Lanka – known in the trade as a Padparadscha sapphire – for HK$19.3 million (around US$2.45 million).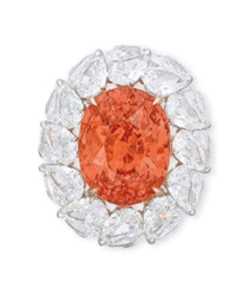 The highly coveted Paraiba tourmaline continues to benefit from the modern buyer's rising penchant for exceptionality and fresh ideas, with a preference for the gemstone's electric blue colour and clean appearance only growing in intensity.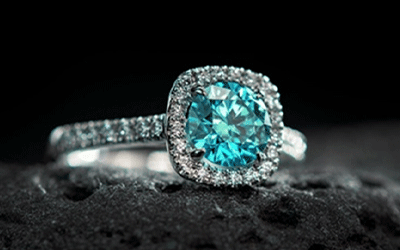 Jewellery manufacturers and designers are increasingly opting for these gems when conceptualising new collections, citing strong demand for Paraiba tourmalines bearing the vivid ocean-blue colour. The stone's green, green-blue or violet variants meanwhile also have a solid following in the global trade.
In 2016, Tiancheng International sold a rare diamond necklace with a 91.43-carat Paraiba tourmaline pendant by Kat Florence for HK$2.3 million or US$300,637.
Viva Magenta: Colour of the year
With the Pantone Color Institute naming Viva Magenta – a shade displaying vivid crimson hues – as the colour of the year, red gemstones are gaining more traction. Vibrating with vim and vigour, the empowering and audacious red embodies strength, courage and confidence as the world writes a new narrative after the ravages of the Covid-19 pandemic.
Leatrice Eiseman, executive director of the Pantone Color Institute, explained, "In this age of technology, we look to draw inspiration from nature and what is real. Rooted in the primordial, Pantone 18-1750 Viva Magenta reconnects us to original matter. Invoking the forces of nature, it galvanises our spirit, helping us to build our inner strength."
The colour inspires jewellery designs highlighting the beauty of ruby and rubellite as well as red spinel and garnet.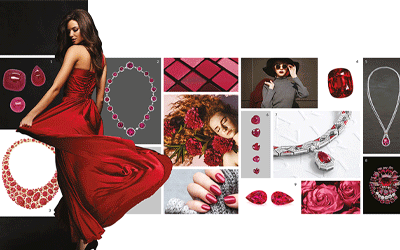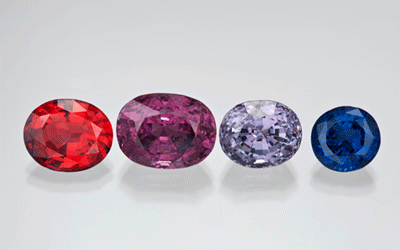 Spinels are often found in various shades of red, pink, blue, and purple, making them an attractive choice for those seeking distinctive and eye-catching jewellery pieces. Specifically, Tanzanian cobalt-blue spinels have caught the attention of collectors, investors and jewellery designers since Mahenge Gems brought them to market in June 2022.
Recently, scientists at GIA in New York have discovered a never-before-seen spinel treated by nickel diffusion. The treatment with nickel, not seen before by GIA or reported in gemmological literature, caused the development of a blue-to-green colour in pale-coloured spinel and was accompanied by artificial healing of fractures resulting from the heating process.
"The detection of this new treatment underscores the vital importance of GIA's independent research to protect consumers and ensure that they, and the global gem and jewellery trade, have confidence in their purchases," said Susan Jacques, GIA president and CEO.
Enter the glittery world of the most dazzling gemstones at Jewellery & Gem ASIA Hong Kong's gemstones pavilion, where colours sparkle and brilliance illuminates the senses. On top of that, JGA offers unparalleled opportunities to explore the latest trends and innovations across the entire jewellery supply chain. With more than 1,600 exhibitors from 30+ countries and regions, the fair gives you access to major suppliers of diamonds, coloured gemstones, pearls, finished jewellery, industry-related technologies and more! Register Now!