Please click here to download photos for this media release
Jewellery & Gem ASIA Hong Kong
is finally back!
Asia's largest mid-year B2B jewellery sourcing event welcomes trade buyers today with 1,688 exhibitors from 33 countries and regions
HONG KONG, 22 June 2023 – After three long years of anticipation, the moment that the jewellery world has been waiting for has finally arrived. The doors to Jewellery & Gem ASIA Hong Kong (JGA), the biggest mid-year B2B fine jewellery event in the region, are now open!
Returning to Hong Kong in a format that is structured similarly to its pre-pandemic editions, JGA is bringing together 1,688 exhibitors from 33 countries and regions, who collectively represent the entire jewellery supply chain. This impressive roster of suppliers is presenting the latest products, trends and innovations in the business at the Hong Kong Convention and Exhibition Centre (HKCEC) until Sunday, 25 June.
Glamour Fine Jewelry

A pair of cosmic-inspired earrings with opal spheres inside an openwork structure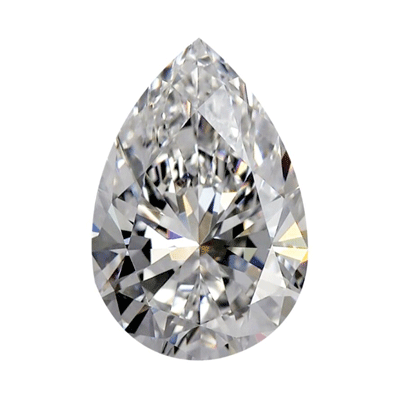 Sheetal (Far East) Limited
Pear-shaped diamond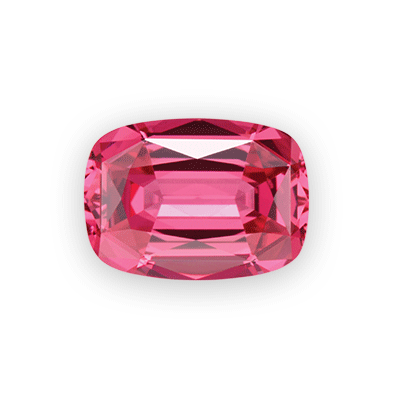 Nomad's
A 2.03-carat rectangular cushion-cut Tanzanian vermillion red spinel from Mahenge
Edelweiss Jewellery

Sapphire and diamond bangle in 18-karat white gold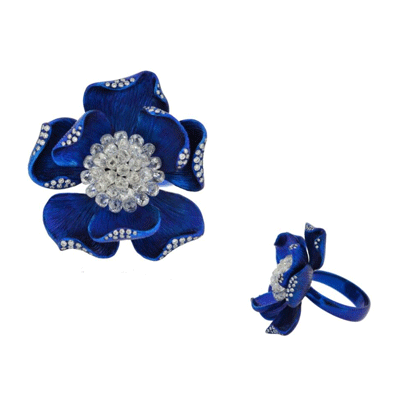 J. R. Diam Limited
Flower ring with briolette diamonds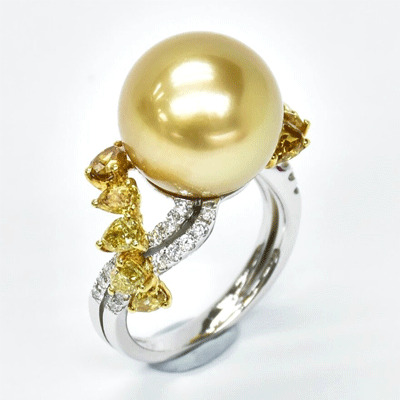 Wing Hang Jewellery
Golden South Sea pearl and diamond ring in 18-karat gold
"For three long years, we have been counting down the days, marking our calendars and dreaming of the moment when JGA would finally open its doors. And now, that moment has arrived. The presence of the global jewellery community at JGA proves that there is no other mid-year sourcing destination in Asia that can connect, inform and inspire as it does," said David Bondi, Senior Vice President of Informa Markets in Asia.
JGA is an industry gathering that helps trade professionals stay on top of trends, gain fresh perspectives and build businesses with staying power, added Celine Lau, Director of Jewellery Fairs at Informa Markets Jewellery.
"We often say, 'Source with us, stay for the conversation.' Our event provides a unique opportunity to connect with the people and ideas behind the products, and at the same time, feel the pulse of innovation in our community," Lau said. "Moreover, returning to the heart of the jewellery industry in Hong Kong is like coming home to the very place where our sector thrives. Being able to experience the event in this city is an essential part of understanding the energy and dynamism of the jewellery trade."
Meanwhile, industry leaders have thrown their weight behind JGA, underscoring the B2B sourcing event's role as a primary meeting point for the global jewellery community.
"As longstanding advocates of the Jewellery & Gem ASIA Hong Kong show, we are delighted to witness the triumphant comeback of JGA after a three-year hiatus. It marks a significant milestone in the jewellery industry and represents the collective determination of industry stakeholders to navigate challenges and emerge stronger than ever," said Cheung King Yau, Chairman of the Hong Kong Jewellery & Jade Manufacturers Association (HKJJA). "HKJJA has always been committed to enhancing the growth and success of the jewellery and jade industry in Hong Kong, and we are proud to have played a role in making this comeback possible. We believe that JGA is an invaluable platform for showcasing the latest trends, innovations and craftsmanship that define our industry. Hong Kong, being the thriving hub of the jewellery world, holds a special place in this revival. We are excited to embrace opportunities, and wish all exhibitors success. We also look forward to meeting with buyers from all over the world."
For many, the event is an ideal opportunity to establish valuable business connections.
"We are delighted to welcome back JGA in its original format for the first time since 2019. This event has always been a cornerstone of the jewellery industry in the region, and we commend the organisers for their dedication in bringing it back. We look forward to this year's event being a great success and providing an unparalleled platform for our members to connect, showcase their products and explore new opportunities in Hong Kong – the hub of the global jewellery trade," shared Lawrence Ma, Founding President and Chairman of the Diamond Federation of Hong Kong, China (DFHK).
Kent Wong, Chairman of The Jewellers' and Goldsmiths' Association of Hong Kong Limited (JGAHK), voiced a similar sentiment, stating, "We are excited that the return of JGA marks a significant milestone for the jewellery and gemstone industry. This B2B sourcing fair provides a platform for networking, discovering new trends and unlocking business opportunities that are critical to the growth and success of our industry. We congratulate the organisers for their efforts in bringing JGA back to the global stage and look forward to a successful event in the vibrant city of Hong Kong."
Xiaobin Fan, President of the Hong Kong Gemstone Manufacturer's Association (HKGMA), expressed his excitement in a statement, saying, "We offer our warmest congratulations to the organisers and participants of JGA for reviving this crucial B2B sourcing event for the coloured gemstone sector and the entire jewellery supply chain. With its unparalleled access to global sources of finished jewellery, gemstones and innovative solutions, JGA provides an invaluable platform for trade buyers and suppliers alike to connect and grow their businesses. We look forward to a successful and productive fair, and to the continued growth and prosperity of the industry."
As the jewellery and gemstone trade continues to navigate complex times, the return of JGA is a bright spot on the horizon, according to the Hong Kong Pearl Association (HKPA).
"The return of JGA provides a much-needed boost for the jewellery and gemstone industry, which has faced significant challenges over the last few years. We are also thrilled at the prospect of reconnecting with the international pearl community at JGA and in the world's ultimate jewellery trading centre of Hong Kong. We extend our warmest congratulations to the organisers and exhibitors, and look forward to seeing the latest trends and innovations on display at this premier event," HKPA President Sze Ho Yin said.
Buyers who will step onto JGA's show floor will discover a world of endless possibilities, with more than 30 pavilions and signature sections to explore.
Among its most highly anticipated attractions are the Fine Design and Fine Gem Pavilions (FDP/FGP), which embody true luxury with nearly every exhibit being rare, precious and masterfully crafted. Also making a comeback are product category-specific sections that have long been among JGA's most popular mainstays, including the CORE Pavilion, which celebrates Hong Kong's strengths in jewellery craftsmanship, manufacturing and design. Other attractions include the Fine Jewellery, Fei Cui Gallery and Antique & Vintage Jewellery sections, as well as the Diamond, Coloured Gemstone and Pearl zones. Moreover, the presence of trade association-led and themed sections ensures that attendees have access to an extensive range of offerings.
Additionally, The Stage, located in Hall 1C, is set to come alive with insightful panel discussions. Today's session centres on "Looking Ahead: What's Next for the Jewellery Industry," featuring Lawrence Ma, founding President and Chairman of DFHK; Noy Elram, Managing Director of Sarine Asia Pacific, and Ioannis Alexandris, Founder and CEO of GEMOLITHOS. Tomorrow, there will be two panel discussions: "The Future of Jewellery: Next Generation of Industry Leaders" with Victor Yiu, Director of ZURI Jewellery, and Devansh Shah, Partner at Venus Jewel, and "Shaping the Future of Lab-Grown Diamonds: Opportunities and Challenges," led by Smit Virani, Managing Director of Ethereal Green Diamond (HK) Limited, and Zulu Ghevriya, CEO and Co-Founder of Smiling Rocks.
About Informa Markets Jewellery
Informa Markets creates platforms for industries and specialist markets to trade, innovate and grow. Our global jewellery vertical, Informa Markets Jewellery, offers in-person and web-based sourcing experiences, digital solutions and dedicated B2B platforms that bring international buyers and quality sellers together in the fine jewellery, gemstone, and fashion jewellery and accessories markets.
Our resources, industry experience, influence and focus as a partner are enhanced by our global jewellery portfolio consisting of fairs and events in key cities; a powerful digital platform – JewelleryNet; a dedicated Jewellery Media team, led by flagship publication, JNA; an education-based programme – Jewellery & Gem Knowledge Community, and the industry's most prestigious awards programmes – Jewellery World Awards (JWA) and its regional edition, JWA Dubai. Visit our website for more information.
For media enquiries, please contact:
Copyright © 2023. All rights reserved.
Informa Markets, a trading division of Informa PLC