Please click here to download photos for this media release
Asia's biggest mid-year fine jewellery event returns with about 1,500 top-tier suppliers
Buyer registration in full swing as Jewellery & Gem ASIA Hong Kong gears up for much-awaited comeback this June
HONG KONG, 20 April 2023 – All eyes will be on Hong Kong this June as the global jewellery community gathers at Jewellery & Gem ASIA Hong Kong (JGA), show organiser Informa Markets Jewellery announced today.
Exhibitor sign-ups are pacing ahead, with around 1,500 industry-leading finished jewellery, gemstone and technology solutions suppliers from more than 30 countries and regions confirming their presence at JGA from 22 to 25 June 2023 at the Hong Kong Convention and Exhibition Centre (HKCEC). Popularly known as the June Hong Kong Fair, JGA is set to welcome exhibitors and buyers from overseas for the first time since 2019.
"Physical events are coming back strong as people seek opportunities for in-person connections. This has made us even more excited about what we have planned for Hong Kong this year, leading off with JGA," said David Bondi, Senior Vice President of Informa Markets in Asia.
Professional buyers have shown tremendous support and interest in what is widely known as Asia's biggest mid-year B2B jewellery marketplace. Online visitor registration is on course as anticipation builds for the latest styles and trends debuting at the show.
"JGA is once again asserting its standing as one of the best destinations to source all things jewellery," said Celine Lau, Director of Jewellery Fairs at Informa Markets Jewellery. "The jewellery sector, much like other industries, is currently facing a dynamic and challenging business landscape – one that underscores the importance of building genuine and deeper relationships with customers and of making one's products and services more relevant to consumers. As the central meeting point perfectly timed for the coming peak selling seasons, JGA can help the buying community accomplish that."
JGA has a reputation for offering a diverse range of finished jewellery and serving as a hub for precious materials sourcing. This year, the event's signature pavilions – CORE, Fine Gem and Fine Design – will make a return. The CORE Pavilion features Hong Kong's leading jewellery makers and highlights the city's status as a design and manufacturing hub. In the Fine Gem Pavilion (FGP), top suppliers exhibit premium-quality diamonds, coloured gemstones and pearls that are sought after by fine jewellery manufacturers, legacy brands and collectors. Finally, the Fine Design Pavilion (FDP) is where esteemed jewellers will unveil their design-focused collections and one-of-a-kind creations.
In addition, the fair will feature its popular product-specific pavilions and trade association-led sections, along with a series of seminars and panel discussions.
Buyers who want to start their product discovery experience weeks before JGA opens may do so by visiting the fair's online product showcase. Here is a preview of what awaits visitors at JGA.
| | |
| --- | --- |
| Heart-shaped yellow diamond from Sheetal (Far East) Limited | |
| | |
| --- | --- |
| Melee diamonds from Surat Trading Ltd | |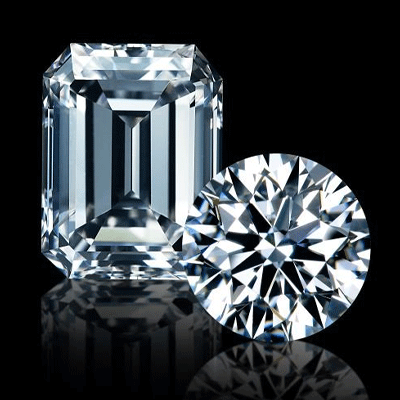 Loose diamonds from Net Japan Co Ltd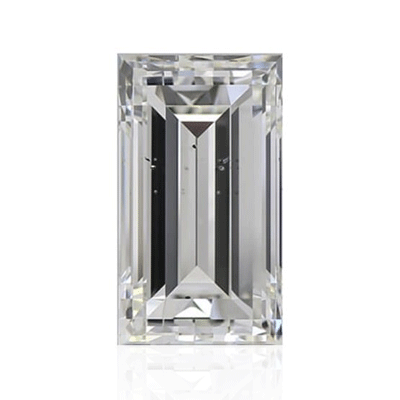 Baguette diamond from Randal Impex (HK) Ltd
JGA will be awash with brilliance as major suppliers showcase diamonds in all sizes, colours, clarity grades and cuts. Among those are Sheetal's round and fancy-cut diamonds, including fancy colour goods; Randal Impex's baguette diamonds; Surat Trading's GIA-certified gems in round and fancy cuts, and Net Japan's selection of more than 4,000 diamonds in sizes ranging from 0.2 carat to 1 carat and above.
Buyers will also discover diamonds of the highest degree of fire and sparkle in FDP and FGP, which will both be located in Hall 3, in addition to coloured gemstones and pearls of the most exceptional quality.
| | |
| --- | --- |
| Multi-colour tourmalines from Bright Future Gems Co Ltd | |
| | |
| --- | --- |
| Princess-cut emeralds from Emerald 18 Ltd | |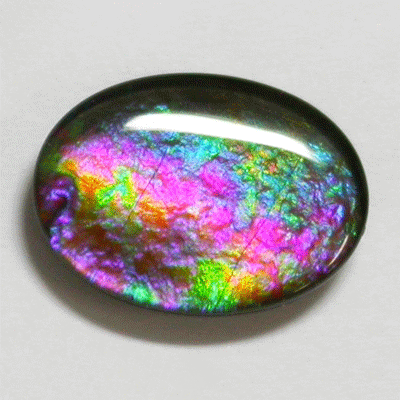 Ammolite cabochon from Enchanted Designs Ltd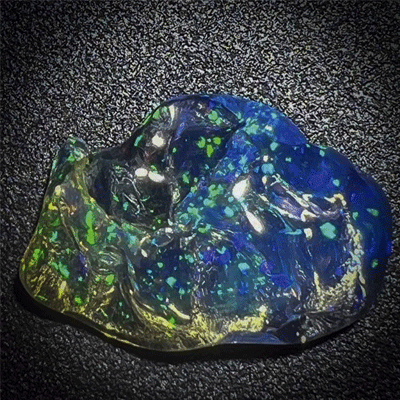 Free-form opal from Opalos De Fuego Mexicanos
An extensive selection of loose coloured gemstones, including Bright Future Gems' fine tourmalines in a stunning array of colours; emeralds in uniform dimensions, colour and brilliancy from Emerald 18 Ltd; ammolite cabochons from Enchanted Designs Ltd, and Mexican fire opals from Opalos De Fuego Mexicanos, is also making its way to JGA this June. The abundance of the coloured gemstones on offer gives buyers a sense of the big trends that will define the coming seasons.
| | |
| --- | --- |
| Diamond ring in 18-karat white gold by Man King Jewellery Co Ltd | |
| | |
| --- | --- |
| Bracelet set with diamonds with a combined weight of 3 carats by Christelle Ltd | |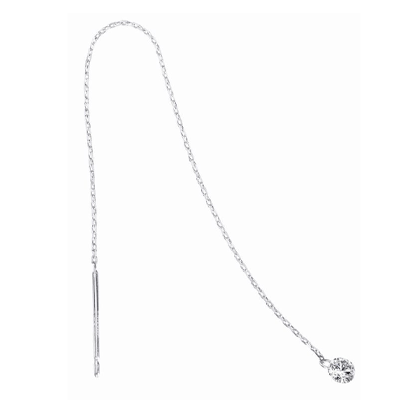 Long earring with a laser-hole diamond drop by NuDia of I M L Co Ltd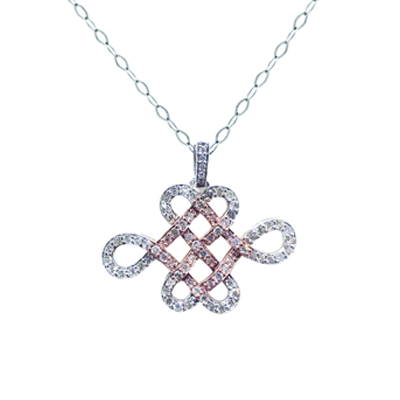 'Lucky Knot' pendant with 0.90 carat of diamonds in 18-karat white and pink gold by Vithal Trading (H.K.) Limited
Jewellery manufacturers Man King Jewellery, Christelle, NuDia of I M L and Vithal Trading are poised to highlight the very best of their everyday luxury collections.
Some of their not-to-miss pieces are rings with baguette diamonds, bracelets with fancy-cut diamonds, stylish long earrings with laser-hole diamond drops and charms inspired by auspicious symbols and motifs such as Vithal Trading's "Lucky Knot" diamond pendant necklace.
| | |
| --- | --- |
| Sapphire and diamond pendant in 18-karat gold by Ballet Ruby Company Limited | |
| | |
| --- | --- |
| Emerald earrings in 18-karat gold by Guangdong Extreme Co Ltd | |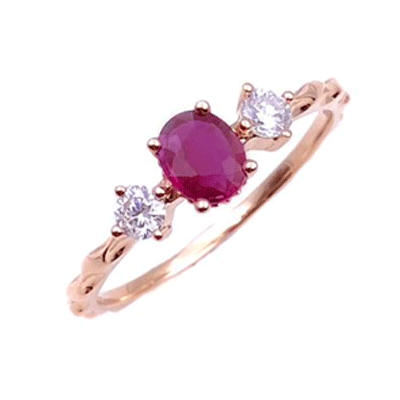 Ruby and diamond ring in 18-karat rose gold by Gold Field Co Mfg Limited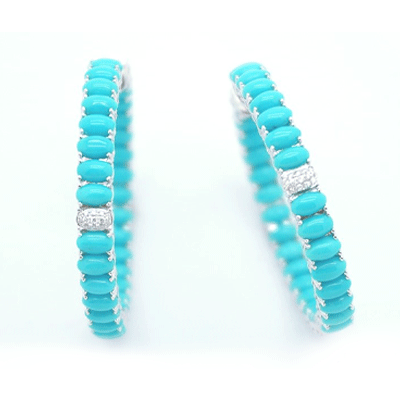 Turquoise earrings in 18-karat yellow gold by Dewcarat Limited
New-to-market jewellery collections featuring gemstones prized for their spectacular colours are guaranteed to bring a burst of shine and vibrance to JGA. Offering a first look of their latest product introductions are Guangdong Extreme with its red-carpet worthy diamond sets and everyday luxury lines adorned with emeralds and rubies; Ballet Ruby, which is highlighting its spherical sapphire and diamond pendant collection; Gold Field Co Mfg with its newest range of ruby, sapphire and spinel rings, and Dewcarat, which is shining the spotlight on turquoise.
'Hera' ring with white and cognac diamonds, and a Tahitian pearl centre gem by
Ofir Srl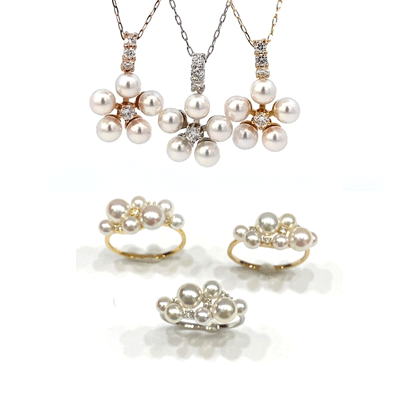 Akoya pearl rings and necklaces by Murata Jewelry Trading Co Ltd
Used either as centre gems or assembled into strands, pearls are simple stunners that never go out of style. Buyers will find a wide assortment of pearls at JGA, from loose goods to finished jewellery collections, such as Ofir Srl's beautifully crafted "Hera" ring featuring a Tahitian pearl surrounded by a pavé of diamonds that gradually transitions from cognac brown to white, and Murata Jewelry Trading's Akoya pearl jewellery line.
| | |
| --- | --- |
| Gold chains by Bico • Ghi Corporation | |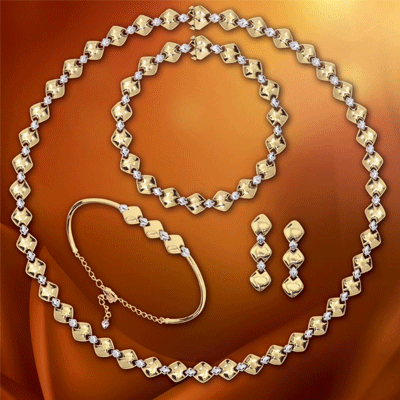 18-karat gold jewellery set by Yuen Kee Ho Gold Jewelry Accessories Co Ltd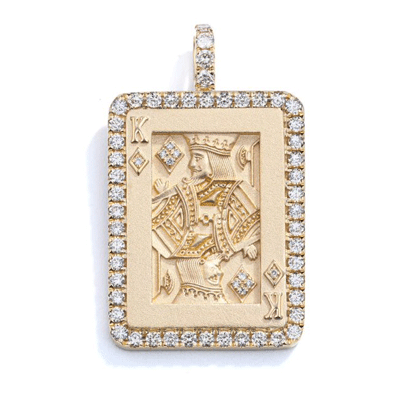 Gold and diamond pendant by KB Jewels Ltd
Nothing says luxe like gold accessories. At JGA, expect to find the latest and most arresting styles using everyone's favourite precious metal – from big, bold looks to the elegant and understated. Some of the offerings available for preview are Bico • Ghi's glossy chains, Yuen Kee Ho Gold Jewelry Accessories' hollow 18-karat gold jewellery set and KB Jewels' gold and diamond pendants.
Buyers can now register online by visiting the registration page. To browse through the latest offerings from exhibitors, be sure to check out JGA's Product Preview section.
Media Resources:
JGA website (June Fair): https://jga.exhibitions.jewellerynet.com/
JGA Photo Gallery: https://jga.exhibitions.jewellerynet.com/fairinfo-photogallery/
About Informa Markets Jewellery
Informa Markets creates platforms for industries and specialist markets to trade, innovate and grow. Our global jewellery vertical, Informa Markets Jewellery, offers in-person and web-based sourcing experiences, digital solutions and dedicated B2B platforms that bring international buyers and quality sellers together in the fine jewellery, gemstone, and fashion jewellery and accessories markets.
Our resources, industry experience, influence and focus as a partner are enhanced by our global jewellery portfolio consisting of fairs and events in key cities; a powerful digital platform – JewelleryNet; a dedicated Jewellery Media team, led by flagship publication, JNA; an education-based programme – Jewellery & Gem Knowledge Community, and the industry's most prestigious awards programmes – Jewellery World Awards (JWA) and its regional edition, JWA Dubai. Visit our website for more information.
For media enquiries, please contact:
Copyright © 2023. All rights reserved.
Informa Markets, a trading division of Informa PLC